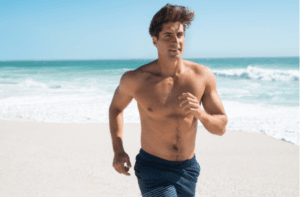 Pathway Fit is your specific path to diet and exercise. If you've ever wondered why some of your friends eat more and still remain fit or why you struggle so much with weight loss, then DNA Fit can help you answer all these questions.
DNA Fit refers to a genetic test that can help you tailor your diet and exercise according to your DNA. The information you get here can help you determine which diet works for you and which one doesn't. It tells you which vitamins will be effective in your body and which injuries might affect you.
These predictions make it easier for you to choose a healthy and effective approach to achieve your health goals. For instance, if you want to lose weight, DNA Fit will guide you to choose an approach that will most likely generate the desired results.
Experts at the Beaty Facial Plastic Surgery can take you through the process and ensure you make smart choices to get your body back. Dr. Laura Beaty will evaluate your genetic profile to determine the best approach that will guarantee you fit into your skinny jeans once again.
The main focus areas the experts at Beaty Facial Plastic Surgery will focus on include: your eating behavior traits, reactions to food, body & weight, diet match, exercise, nutritional needs, metabolic health factors, and diet guidelines. These focus areas ensure that your health goals are tailored to YOUR needs. With this approach, you stand a higher chance of losing weight and keeping off the pounds in the long run.
You will also work with a dietician to help customize a diet just for you. The goal is to personalize your health journey to match your genes. Why? Because you deserve to be happy looking great in a body you love.
To learn more about DNA Fit and how it can help you get your body back, contact Beaty Facial Plastic Surgery at 770-753-0053, Alpharetta, Georgia. You can also visit www.beatymd.com to schedule an appointment. Quit struggling to lose weight and allow Beaty Facial Plastic Surgery experts to help you.