Rhinoplasty, or a "nose job," is the surgical alteration of the nose to change its shape or improve its function. Through rhinoplasty, you can finally have the nose you've always wanted. During the operation, a plastic surgeon can reshape the nose to suit your needs, from eliminating humps to narrowing or increasing its size. To give the nose a natural appearance, the procedure often includes several parts of the nose, such as the tip, profile and width. This helps to ensure that the end result remains balanced and harmonious with the rest of the facial features.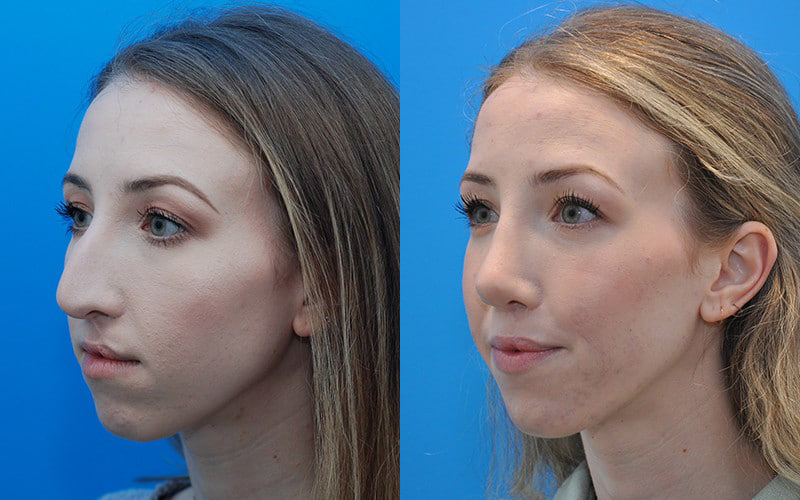 Revision rhinoplasty is a surgical procedure performed to correct or improve the results of a previous nose job. It addresses issues like breathing difficulties, aesthetic concerns, or functional problems resulting from the initial surgery. The procedure is complex and requires a skilled surgeon experienced in handling nasal anatomy and scar tissue.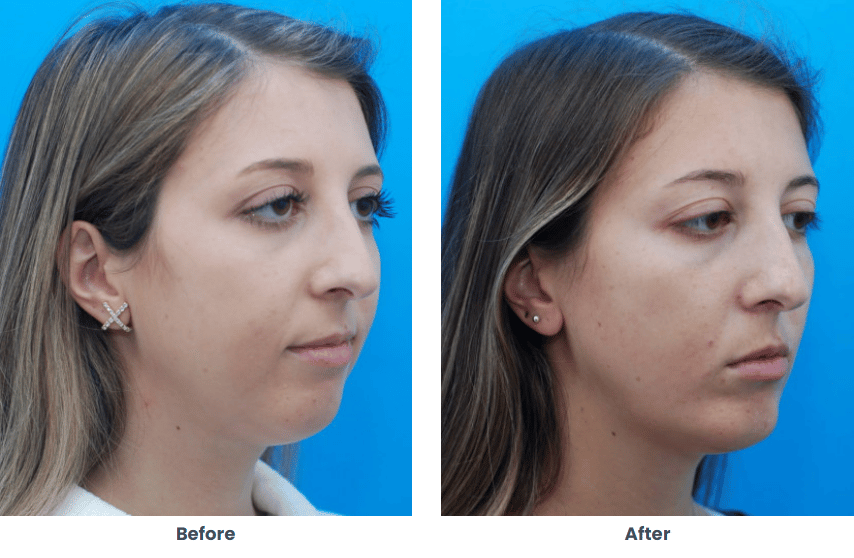 Preservation rhinoplasty is a specialized approach to rhinoplasty designed to conserve as much bone, cartilage, and natural tissue of the nose as possible. During the procedure, small amounts of tissue are strategically removed from underneath the nose to achieve a more refined, lasting, and natural-looking enhancement. In turn, preservation rhinoplasty allows a greater degree of support in the nasal framework after surgery. 
A facelift is a surgical procedure that addresses the visible signs of aging in the mid and lower face and the upper neck. Dr. Beaty and Dr. Nagy use a variety of methods to smooth and tighten the skin of the cheeks, the chin area, and the upper neck. These include the ProLIFT™ technique that he developed, which is described below. During the procedure the skin is lifted and underlying muscle and tissue is repositioned to its former higher position. Excess skin is then trimmed.
Blepharoplasty, commonly known as eyelid surgery, improves the appearance of the upper eyelids, lower eyelids, or both. Eyelid surgery removes excess skin, fat, and muscle from the upper and lower eyelids to decrease puffiness below the eyes, reduce wrinkles around the eyelids, and correct upper lid drooping.
Facial liposuction is a minimally invasive procedure that is performed to create the ideal angles in the jaw, chin, and cheek area. The procedure, which may also be referred to as submental liposuction, targets excess fat cells that cause the appearance of jowls, turkey-neck, and overly-inflated cheeks. Performed under local anesthesia in most cases, facial liposuction provides a straight path to a more refined, more angular face.
Hairline lowering, also known as forehead reduction or hairline advancement, is a surgical procedure to lower the natural hairline, correcting high foreheads or receding hairlines. It involves removing a strip of scalp and moving the hairline forward, creating a more proportionate and youthful facial appearance. 
A brow lift, also known as a forehead lift, is performed to restore a more youthful appearance to the upper face. It is designed to adjust the position of eyebrows, smooth forehead wrinkling, and tighten excess skin. A brow lift rejuvenates the eyes to give patients a rested, younger look.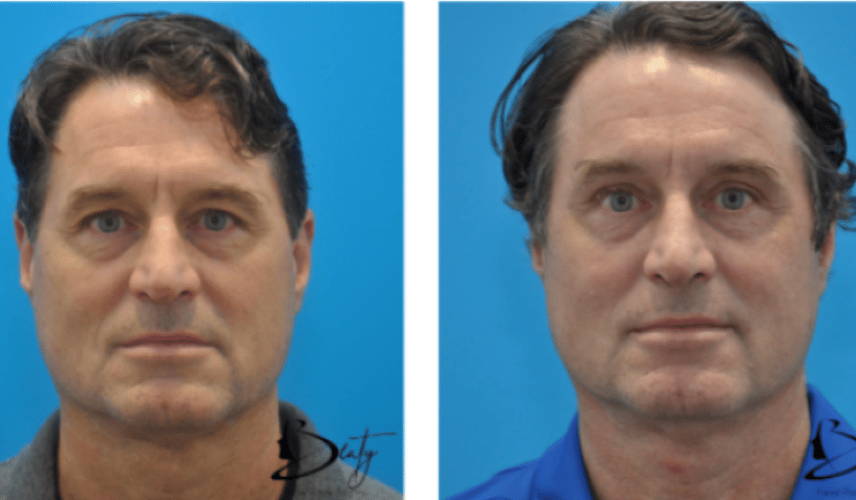 Buccal fat removal is a cosmetic surgery procedure that involves the removal of buccal fat pads from the cheeks. This surgical intervention is designed to reduce facial fullness and create a more defined and contoured appearance, particularly in the cheek and mid-face area.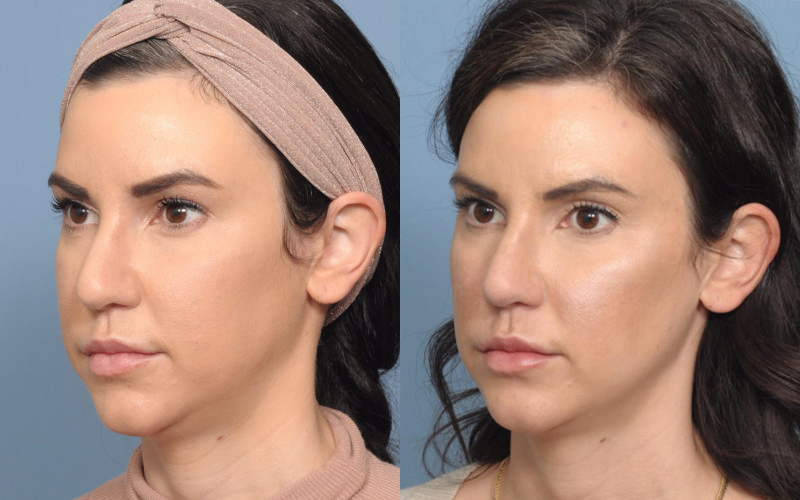 Otoplasty, or ear surgery, can improve the position or shape of the ear. It is often performed to correct a birth defect in the structure of the ear that becomes more prominent over time. However, otoplasty can also treat deformed ears that have resulted from an injury. Ear surgery is performed to improve the balance and proportion between the face and ears. This surgery is an elective procedure that is often used for cosmetic purposes.
There are two types of facial implants, cheek implants and chin implants, that are used to enhance the contours of the face. The procedure can be used to alter and enhance the appearance of the face, or to restore youth to the face after the signs of aging have begun to set in.
Lesion removal is a procedure to eliminate abnormal skin growths, such as moles, cysts, or skin tags, for medical or cosmetic reasons. Scar revision involves surgical techniques to improve the appearance of scars, reducing their visibility and promoting a smoother, more aesthetically pleasing skin texture.
Our team is excited to offer FaceTite®, a minimally-invasive cosmetic procedure that can provide substantial lower face contouring with long-term results. FaceTite® contours the lower face beautifully through a combination of fat-reduction, skin-tightening, and ongoing collagen production after treatment.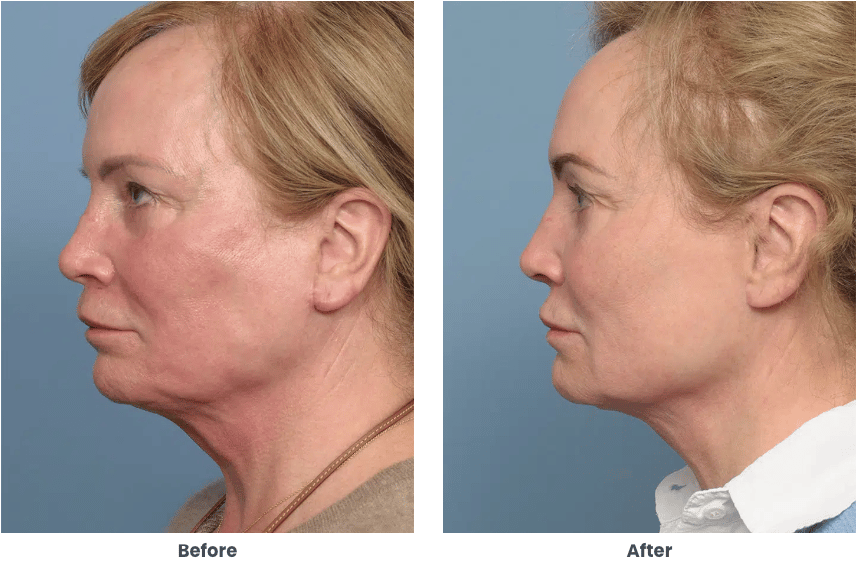 Facial feminization is a customizable treatment designed to alter facial features in order to create a more traditionally feminine appearance. Common procedures include hairline lowering, brow bone reduction, rhinoplasty, jaw and chin reshaping, lip augmentation, and Adam's apple reduction. These surgeries aim to soften traditionally masculine features, enhance feminine attributes, and improve overall facial harmony. Transgender women often seek facial feminization as a part of their gender-affirming care journey.
Facial masculinization is a customizable process wherein surgical and non-surgical procedures are used to enhance and define traditionally masculine facial features. Common procedures include forehead augmentation, brow bone augmentation, rhinoplasty for a stronger nose, jaw and chin implants or contouring, and Adam's apple enhancement. These procedures are personalized based on the individual's desired outcome, assisting both transgender men or and cisgender men seeking a more masculine facial appearance.
Facial plastic surgery for men generally aims to enhance masculine features and address common concerns related to facial aging. Popular procedures include rhinoplasty, chin and jawline augmentation, brow lift, eyelid surgery, and facelifts. These surgeries are tailored to improve facial proportions, restore youthful contours, and achieve a more rejuvenated appearance.