Hand Rejuvenation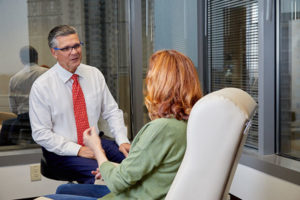 Hand rejuvenation is taken to a whole new level at Beaty Facial Plastic Surgery. Many of our patients find that following facial rejuvenation their hands are the biggest giveaway to their age. As we get older the hands lose soft tissue volume making the veins and tendons appear more prominent. This gives a ropy appearance to the back of the hand and combined with skin texture changes and pigment irregularities gives the characteristic appearance of the aging hand.
Anti Aging Hand Treatment
Dr. Beaty uses an integrated approach to hand rejuvenation which may combine several methods for reducing the signs of aging of the hands. Specific methods of treatment may include:
Laser resurfacing of the hands
Dr. Beaty uses a unique CO2 laser device which is specifically designed to treat the hands and forearms. With fractionated CO2 beams the hands are treated gently, with no down time. As a result, the hands will gradually develop better skin texture, fewer pigment irregularities and tighter skin.
The patient above is pictured immediately post CO2 and Spot Erbium Hand Treatment
Volume augmentation of the hands
Dr. Beaty performs individualized and precise volume augmentation of the hands with personally selected fillers for your best correction. These may include fat, Radiesse, hyaluronic acid or Sculptra. Improving the contours of the hands minimizes the appearance of prominent veins and tendons, leading to a more youthful look.
Microneedling and PRP for Aging Hands
Dr. Beaty uses microneedling techniques with the use of Platelet Rich Plasma to improve skin texture. These therapies are an excellent addition to the treatment plan for patients who have texture changes associated with thinning skin in the hands.
Dr. Beaty will frequently use a combination therapy approach to get the best results in hand rejuvenation. Call us today to learn what the best plan for you may be.