Ultherapy® is the only FDA-approved procedure that is clinically proven to lift, tighten, and tone skin naturally using your own collagen. The areas we treat include full face, neck, chin, eyebrow, décolletage, abdomen, and knees, all without surgery. Using focused ultrasound energy, Ultherapy® tightens and lifts loose skin and stimulates the new growth of collagen in the deeper layers of the facial tissue.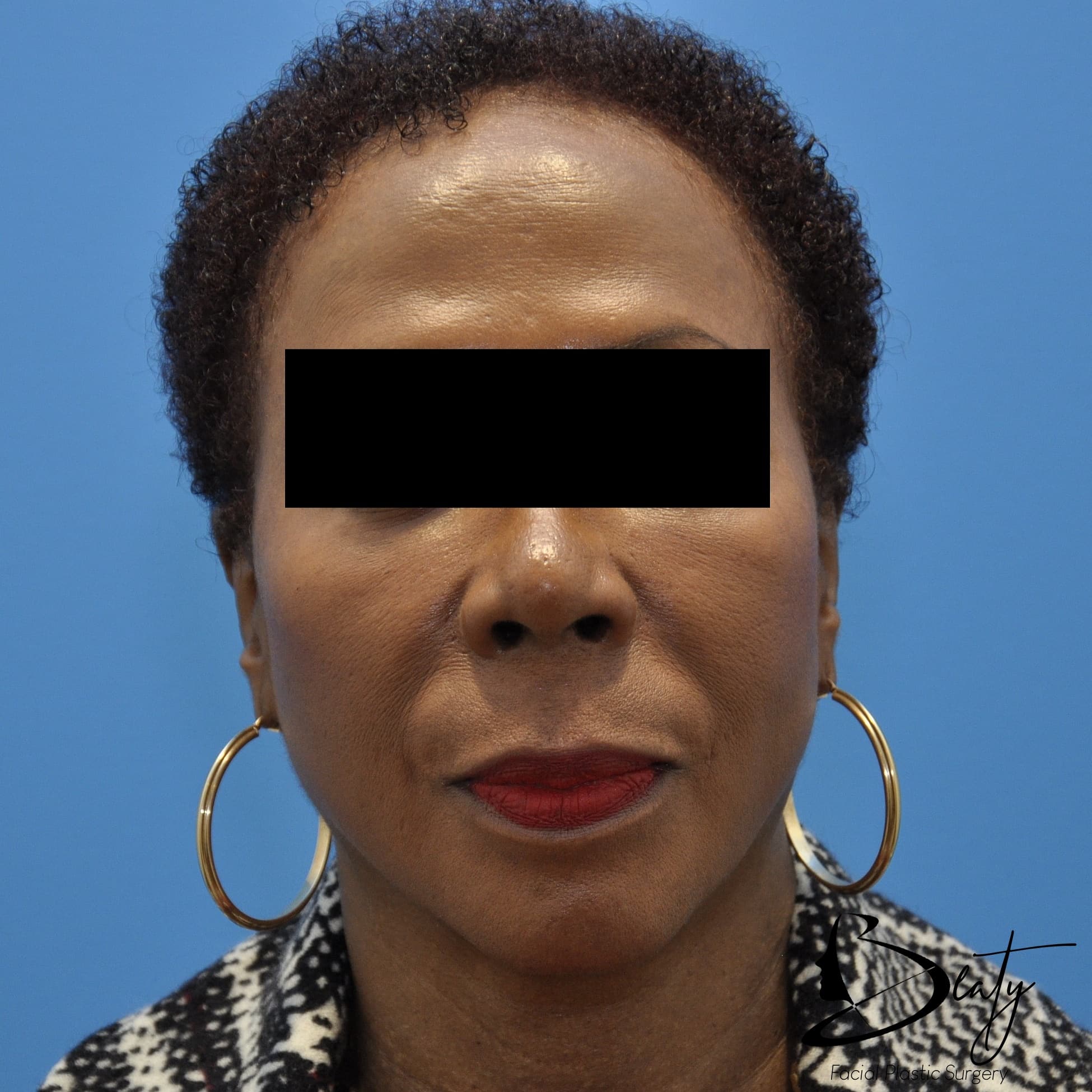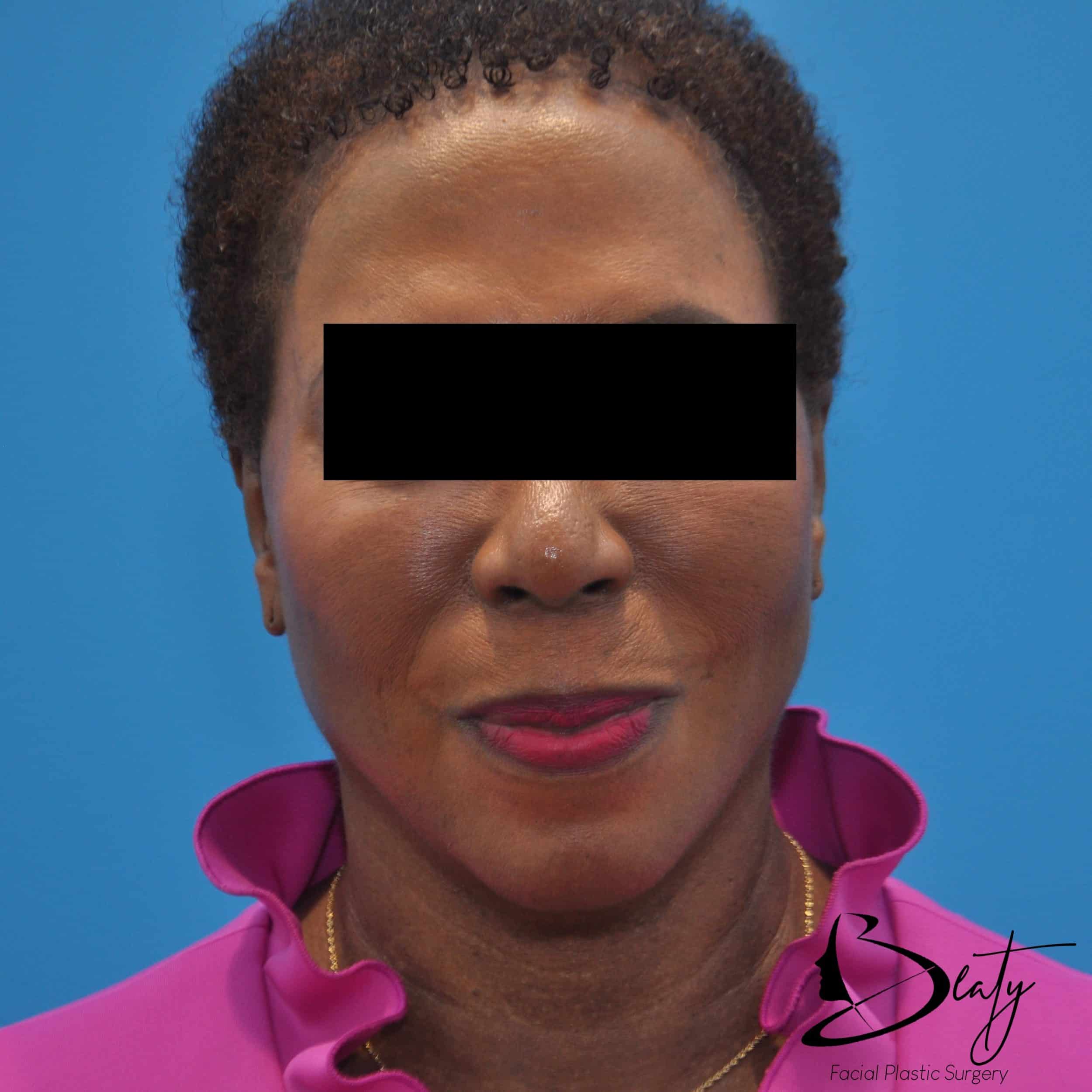 Description: Ulthera in 2018 and 2022. Over 5 year gap between before and after photos.
How new collagen can be beneficial to the skin
Our skin's youthfulness is maintained by collagen, a natural protein that keeps the skin firm and toned. As we age, collagen strength is diminished and can no longer stand up to the effect of gravity, which pulls the skin downward. Ultherapy® generates a thermal effect that strengthens the existing collagen while producing new, fresh collagen.
It delivers sound waves deep under the skin to lift, tighten, and rejuvenate loose skin without surgery, needles, or damage to the skin.
Who is a good candidate for Ultherapy®?
The best candidates for Ultherapy® are men and women with mild to moderate skin laxity and are starting to notice facial aging changes (like looseness/loss of firmness of skin on jowls, under chin, neck and wrinkles on their chest.) Ultherapy® can also be beneficial for individuals under thirty who would like to retain their youthful appearance, or those looking to delay the need for cosmetic surgery. Those with advanced aging changes such as moderate-severe laxity of the skin may be better suited for a surgical procedure.
Candidates who are interested in Ultherapy® should schedule a consultation with Beaty Facial Plastic Surgery. Advanced Certified Ultherapist Shawndelle Carter can address individual concerns, assess the skin, and determine whether or not the patient can benefit from the procedure. There are no skincare regimens or specific preparations necessary prior to the treatment.
Can Ultherapy be used on other areas of the body?
Yes! Dr. Beaty and Dr. Nagy use Ultherapy for loose areas of skin on multiple areas of the body. Because Ulthera uses focused ultrasound waves to stimulate collagen production and cause tightening of body tissues, this treatment can be effective on multiple areas with lax skin. Dr. Beaty has used Ulthera on the face for well over 10 years and also finds that loose areas of skin on the body are improved with this treatment. Examples of effective treatments include:
Treatment of mild to moderate laxity of abdominal skin, often after fat reduction: Dr. Beaty, Dr. Nagy and their team use Ulthera in combination with CoolSculpting to both contour and tighten the abdomen. Stretch marks of the abdomen may also be improved.
Decollete: many women develop fine lines or stria in the decollete. Ulthera improves the appearance of this area by tightening and thickening the skin, making the lines less apparent.
Above the knees: You also use Ulthera to tighten loose skin above the knees which may cause unsightly skin folds
What to expect during Ultherapy® Treatment
After thoroughly cleansing the area to be treated, the Ultherapist will apply the ultrasound gel and gently place the treatment applicator against the skin. Next, they will use Ultherapy's ultrasound imaging to determine the optimal placement of the treatment energy.
What does an Ultherapy® Treatment feel like?
The ultrasound energy will then be focused in the appropriate areas beneath the surface of the skin. During the treatment, patients will experience a warm, prickling sensation as tiny spurts of energy are deposited into the skin. This feeling indicates that the collagen-building process has begun.
How long does an Ultherapy Treatment Session take?
An Ultherapy® treatment can last anywhere from one to three hours, depending on the number of areas treated.
How does Ultherapy® work?
Ultherapy® uses safe ultrasound energy that's delivered deep into the targeted tissues and muscle. Our bodies see this as a "minor injury" and in return, begins our natural process of collagen production. Results after 3 months show tighter, more contoured skin. Ultherapy® is unique because it's the only non-invasive procedure where we can actually see the areas we want to treat through ultrasound.
Will I get results that mimic a Facelift with Ultherapy® Treatment?
While Ultherapy® uses ultrasound energy that addresses the same muscles during a facelift, results are not the same. But, it is a great procedure for those not ready to undergo surgery that would like to contour or lift areas of their face or body.
What our patients have to say
I went into consult with Dr. Beaty prior to making a decision to do Ultherapy. He explained total process and told me I would see gradual results, nothing drastic. I went back in one month for pictures and compared to original picture. I could see subtle results. Went back after 8 weeks and again after 3 months and am very pleased with the results.
I am really able to see the natural looking lift in my face and neck area. Nothing drastic, just a refreshed lift!
- Anonymous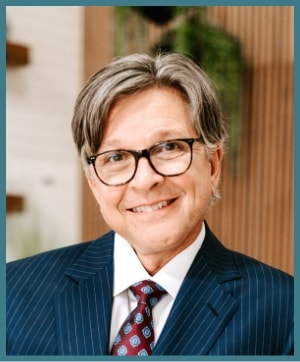 "Thank you all very much for the great care you did with me. It's really great to deal with competent, professional people that go over and above the normal standard. I also appreciate you making the connections to set me up with a top doctor out here when problems arose. Your future patients are in for a special treat, knowing your skill and commitment. When I'm in Atlanta to visit, I will stop by!"
Ultherapy® Before and After Photos
*Individual results may vary
Will I lose fat in my face?
The first step in making sure you will be satisfied with your results is to make sure you are going to a facility with a highly trained, Advanced Ultherapist. Some patients specifically ask to have fat reduced in the area of treatment, other patients do not want to do this at all. We have seen the websites and reviews where patients have been unhappy with unintended fat loss and we understand this completely. To be an Advanced Certified Ultherapist, you have to obtain extensive training which ensures our patients will receive the proper assessment and treatment for their specific goals. Our office was the first in the state of Georgia to start treating patients with Ultherapy®. We abide by all rules and safety regulations to create happy, beautiful patients.
When you will notice Ultherapy® results
Immediately after treatment, most patients notice a naturally lifted and toned complexion as well as a slower rate of skin aging. Since Ultherapy® stimulates the production of collagen over time, optimal results are seen three to six months following the procedure. Yearly touch-up treatments can be done to maintain these results.
Side Effects of Ultherapy®
After an Ultherapy® treatment session, the skin may initially appear flushed, but the redness will fade within a few hours. Mild swelling or tingling may also occur. Patients are free to apply makeup and resume to their normal skincare regimen immediately after the procedure.
How much does Ultherapy® cost?
Ultherapy® is used to treat many different areas. Price varies according to the areas you would like to treat and starts as low as $1000.
Schedule an Ultherapy Consultation!
Our providers specialize in non-surgical procedures, facial plastic surgery options and more.
If you would like to learn more about our services, please contact us to speak with one of our experts.
Check Us Out on Instagram!