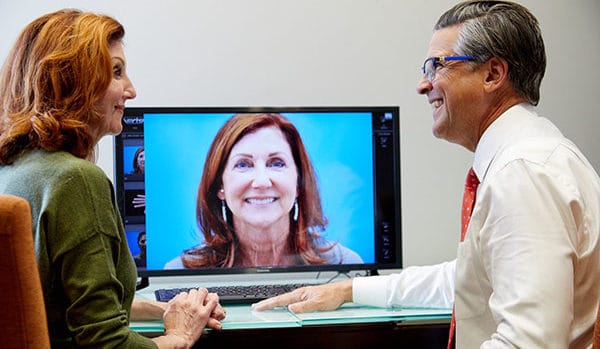 There are many ways to address the signs of aging that we all encounter at some point. Some of the latest nonsurgical modalities even help to postpone the onset of cosmetic aging. Here at Beaty Facial Plastic Surgery, you can select from a variety of surgical and nonsurgical services to help you feel your best. Our team is excited to offer FaceTite®, a minimally-invasive cosmetic procedure that can provide substantial lower face contouring with long-term results. FaceTite® contours the lower face beautifully through a combination of fat-reduction, skin-tightening, and ongoing collagen production after treatment.
Dr. Nagy and Dr. Beaty offer Facetite alone or in combination with other procedures.  Find out how FaceTite®works and what it can do for you by contacting us today at 770-753-0053. We proudly serve the Atlanta and Alpharetta areas with friendly, professional service.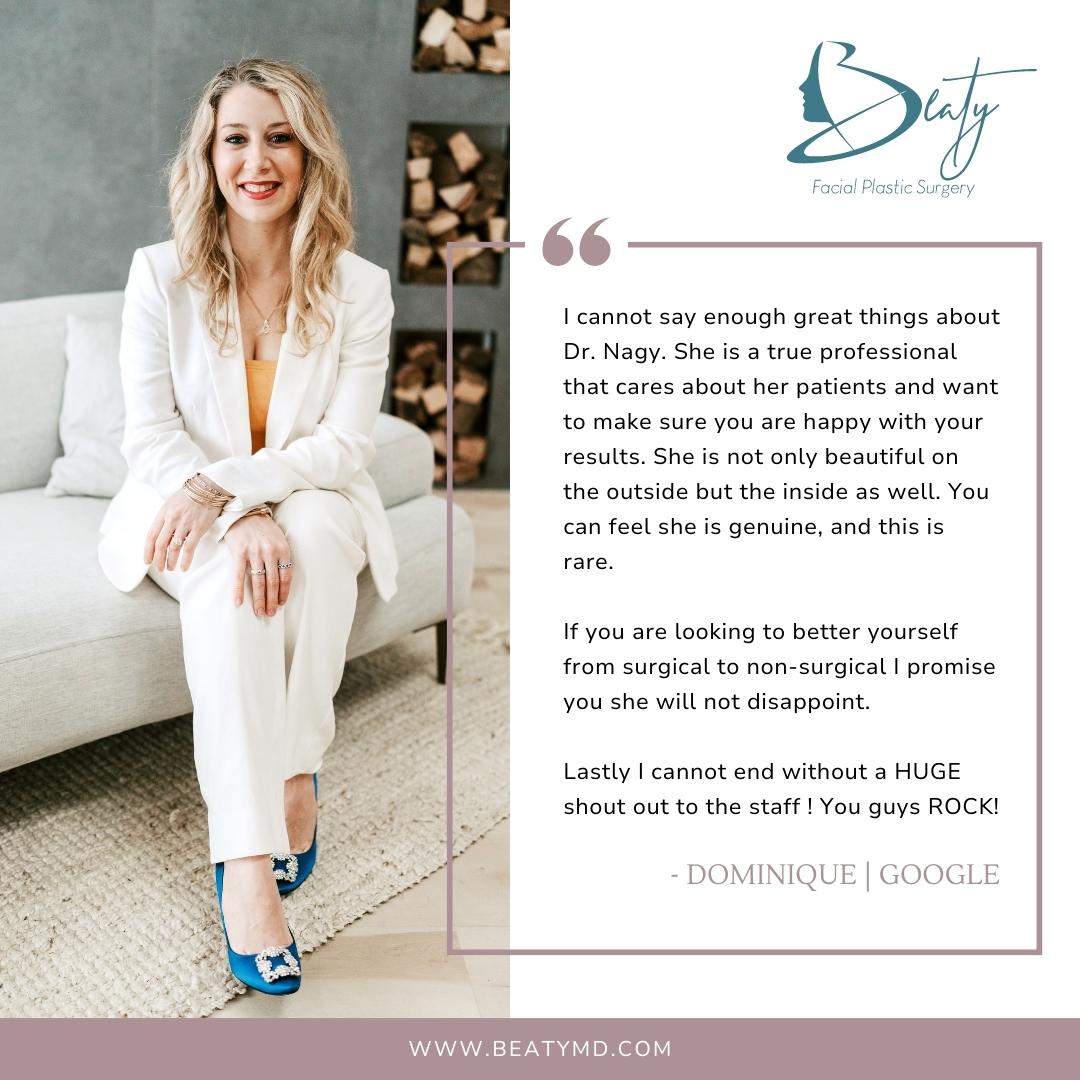 What Conditions does FaceTite® Treat?
The FaceTite procedure works in two ways. First, it delivers controlled radiofrequency waves to deeper layers of tissue through tiny incisions, allowing it to then stimulate profound collagen remodeling by heating tissue near the dermis. Second, the doctor may insert a second tiny tube to remove the fat that is liquefied by the RF energy. One of the primary reasons the shape of the face changes with age is that the body doesn't make as much collagen to firm and support the skin and underlying tissue. The fat that once rounded out the mid-face descends to the lower face and jawline. In combination, these two age-related conditions result in widening and drooping. FaceTite targets both, restoring a more sculpted silhouette.
What Areas Can FaceTite®Treat?
FaceTite is designed to treat the lower face. Treatment also targets the excess fat that has accumulated around the lower face, near the jawline, and the upper neck.
*Individual results may vary!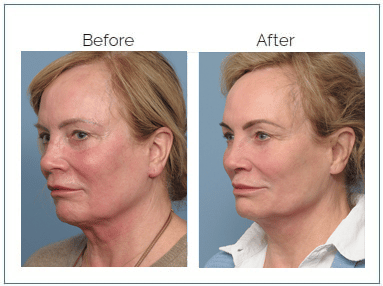 What Are the Benefits of FaceTite®?
Dr. Nagy and Dr. Beaty feel you can gain several benefits by choosing FaceTite facial rejuvenation. First and foremost, you'll see a younger version of yourself without the risks or downtime that come with surgery. The FaceTite devise has been designed to penetrate more deeply than many other nonsurgical treatments, which means that, although it takes time for your results to mature, they can last up to five years before you need to touch up your tissue laxity. Being minimally invasive, the FaceTite procedure can be performed in the office using just a local anesthetic. You can expect to be comfortable and well cared for during your appointment with our experienced team! Another benefit of FaceTite tissue remodeling is that the recovery time is less than what you'd need after surgery. The procedure itself may take about an hour and a half, and your recovery may last just a few days.
How Long Does the FaceTite®Procedure Take?
You may be in the office for about two hours for your FaceTite procedure. We'll begin by getting you comfortable and answering any questions you may have. Then, your doctor will administer a local anesthetic to the lower face. You will not have any sensation in the area throughout your procedure. That said, you may feel some movement or pressure while the doctor performs the treatment. This could be described as similar to the pressure sensations you feel when you get dental work. To contour your lower face, the doctor will make a small access point and will insert a narrow tube into the layer of subcutaneous tissue beneath the skin. A second probe sits parallel to the tube above your skin. The subcutaneous layer of tissue is where fat and collagen live. Here, radiofrequency energy is "sandwiched" between two probes to achieve what is called Radiofrequency-Assisted Lipolysis (RFAL). With the fat liquefied, the body will naturally move to flush it through the lymphatic system. If you have an excess of fatty tissue as well as loose skin, your doctor may perform minor liposuction along the jawline. After your procedure, you will return home to begin your recovery.
Are the Results Permanent?
We have yet to see any facial rejuvenation procedure that provides permanent results because we continue to age. That said, the results of FaceTite can be long-lasting. Once your results have reached their peak, they may remain consistent for up to five years. Keep in mind that your skin ages faster if you smoke, consume alcohol regularly, or get a lot of sun exposure. You can promote prolonged results by eating well, sleeping well, and taking great care of your skin. This includes wearing broad-spectrum SPF 30 sunscreen daily. An experienced member of our team can assist you in selecting medical-grade skincare products that are appropriate for your needs.
How Long Before I See Results from FaceTite®?
Initially, you can expect to notice swelling and bruising along your lower face and upper neck areas. You may be advised to wear a compression strap around your chin for about three days. This will help support tissues as they heal. After three days, your post-treatment side effects should be significantly improved. You may also have some soreness and tenderness that require over-the-counter medication. Taken as directed, this should successfully alleviate discomfort. By day four or five after your procedure, you may start to notice improved sculpting and younger-looking facial contours. Your skin texture may feel irregular for a few weeks as collagen remodeling continues. This side effect passes relatively quickly, but collagen remodeling continues for up to nine months following treatment! This is advantageous because, in the first two months of your recovery, your results will continue to get better and better!
Schedule Your Consultation
Find out more about FaceTite and what it can do for you! Contact us at 770-753-0053 to schedule your visit!