Buccal fat is the fat pad which provides fullness to the soft, flexible part of the cheek beneath the cheekbone. This is a separate fat pad from that which provides the contour to the midface which lies more superficially and higher over the cheekbone.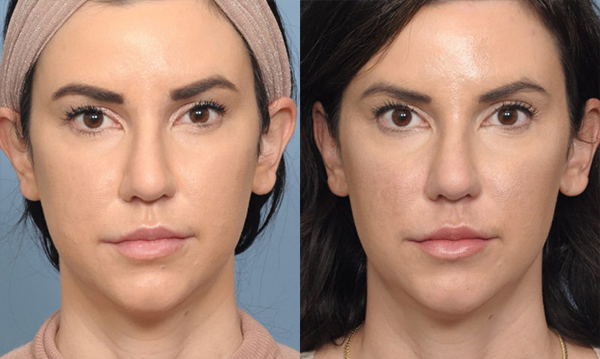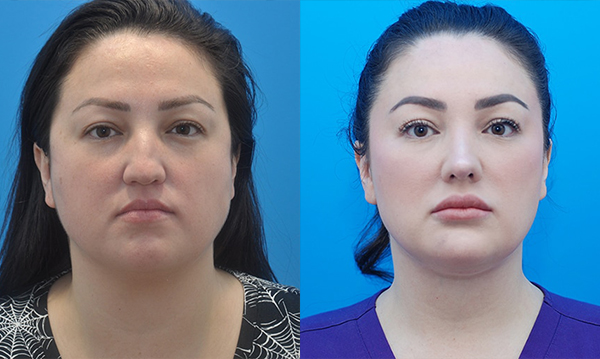 Why would someone have Buccal Fat removed?
Removal of buccal fat creates a subtle hollowing of the lower cheek, which can accentuate the cheekbones and give a more dramatic appearance to the face. In patients with round, full faces, removal of buccal fat can help create a more feminine, heart-shaped face.
How to choose the right surgeon for Buccal Fat Removal
Any plastic surgery isn't something to take lightly. This isn't the place to elevate price over experience. You should only trust a procedure such as buccal fat removal to a highly experienced and qualified surgeon.
Our surgeons are here for you. Dr. Mark Beaty and Dr. Celeste Nagy are double board-certified facial plastic surgeons who specialize in cosmetic and reconstructive surgery of the face and neck. That's the kind of training, expertise, and experience you need for a procedure that will impact the appearance of your face for the remainder of your life.
Who is an ideal candidate for Buccal Fat Removal?
During your consultation with Dr. Beaty or Dr. Nagy, they will tell you what kind of results you can expect from this procedure. These procedures are best for patients somewhere between their 20s and 40s with overly full, round, or chubby cheeks. Generally, these would be characteristics of patients who would benefit from this surgery:
Patients with puffy, overly rounded, chipmunk cheeks, or a square face
Patients whose mid-face lacks definition and who seek a more tapered face
Patients who want to accentuate their cheekbones
This isn't a good procedure for a person with a thin, narrow face, as removing the buccal fat pads can then give the person a gaunt appearance.
What questions should I ask my surgeon about Buccal Fat Removal?
During your consultation with Dr. Beaty or Dr. Nagy the two of you will discuss whether this is a good procedure for you. While you may have somewhat chubby cheeks now, you do need to think about aging. The natural aging process causes fat loss in the face. This increases every decade as the body's production of collagen decreases. Many people have dermal filler injections in their 50s and 60s due to this flattening and sinking in their cheeks. If you remove the fat pads when you're young, this effect could be exaggerated with old age. That needs to be the area where the two of you discuss the pros and cons of this surgery.
Potential Risks of Buccal Fat Removal
Buccal fat removal is a safe procedure when performed by a skilled Facial Plastic Surgeon. As with any facial surgery, thorough knowledge of the anatomy of the face is needed to avoid complications with important nerve or vascular structures.
How painful is it to have Buccal Fat removed?
These are not overly painful recoveries. As described above, access is gained through the mouth, so healing is fast, and the only real requirement is to eat a soft or liquid diet for a few days to protect your sutures. Pain is not a problem with buccal fat procedures.
Are there any alternatives to Buccal Fat Removal?
There is no effective way to reduce buccal fat other than surgical removal.
"Thank you all very much for the great care you did with me. It's really great to deal with competent, professional people that go over and above the normal standard. I also appreciate you making the connections to set me up with a top doctor out here when problems arose. Your future patients are in for a special treat, knowing your skill and commitment. When I'm in Atlanta to visit, I will stop by."
Is Buccal Fat Removal surgical or non-surgical?
Buccal fat removal is a surgical procedure. The approach can be from inside the mouth with an incision completely hidden in the inner cheek. Another alternative if a patient is undergoing a facelift is to approach the buccal fat pad from the lateral aspect as part of the facelift operation.
How the Fat Removal Procedure is performed
This procedure is usually done with the patient under location anesthesia with sedation. Dr. Beaty or Dr. Nagy makes an incision on the inside of the mouth on the lower portion of the cheek. He then simply removes the buccal fat pad. The entire fat pad, which stretches up to nearly the temples, is not removed. Just the area around the cheekbones is removed a little at a time. Because the incisions for both cheeks are made in the mouth, there is no exterior scarring.
What is the recovery process like after Buccal Fat Removal?
After your surgery, you will need to be on a soft or liquid diet for several days. This can vary with the patient. You'll also need to use a special rinse to reduce the risk of infection on the incisions inside your mouth. You will swish this around your mouth after every meal. The goal is to prevent any fine particles of food from getting stuck in your incisions. You will have swelling, but if you diligently use ice packs or cold compresses for the first two days, you can dramatically lower your swelling. There is minimal pain during recovery, and your incisions will heal quickly. Patients can resume their normal activities the next day.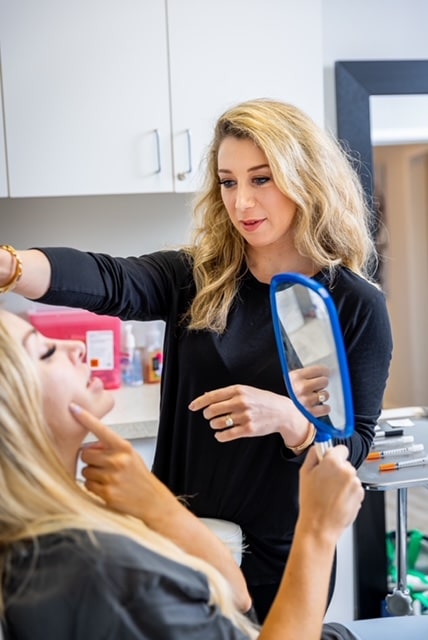 Does Buccal Fat come back once removed?
Once buccal fat is removed it will not return so the effect is permanent.
How to sleep after the procedure
After having Dr. Beaty or Dr. Nagy remove your buccal fat pads, you'll need to sleep on your back with your head elevated. This isn't an absolute requirement, as it is with nose surgery or a facelift, for instance, but doing so greatly helps minimize swelling and speed your recovery.
What should I not do after Buccal Fat Removal?
Watching what you eat is important after these surgeries to protect your incisions. You need to avoid sharp, fine granular foods. Tortilla chips are a no-no, as would be rice or couscous. Smooth foods such as smoothies and mashed potatoes are the way to go for the first few days.
Combining Buccal Fat Removal with other procedures
Buccal fat removal can be a stand-alone procedure or it may be combined with other facial rejuvenation procedures such as facelift, facial implant placement or fat transfer injections.
Can you lose Buccal Fat naturally?
Buccal fat gradually atrophies as people age, similarly to fat in other areas of the face. This can create a gradual reduction in volume of the cheeks over time.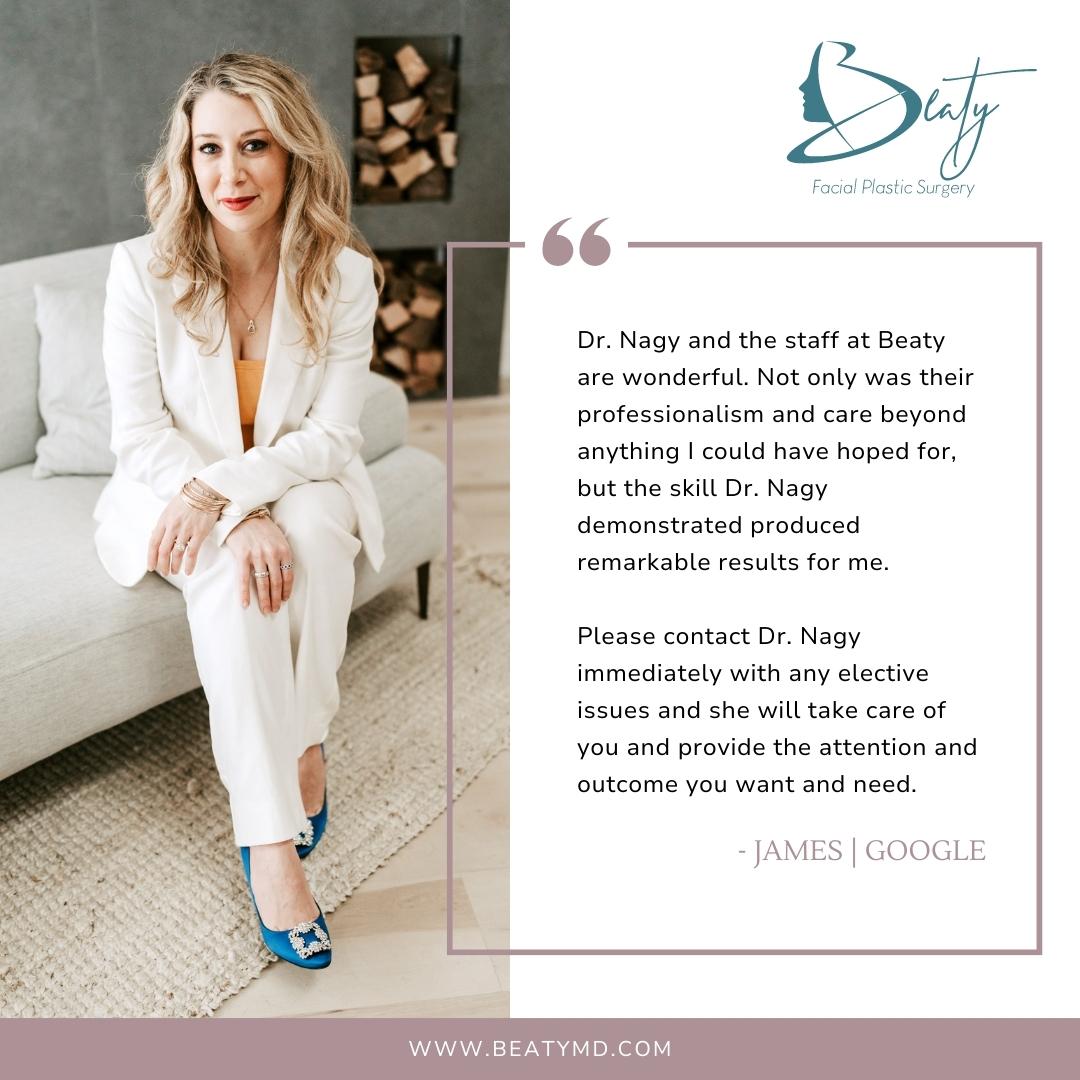 Our team specializes in non-surgical procedures, facial plastic surgery options and more.
If you would like to learn more about our services, please contact us to speak with one of our experts.