Dr. Beaty, of Beaty Facial Plastic Surgery in metro Atlanta, specializes in cosmetic surgery of the face, nose and neck, and has been practicing since 1997. He offers individualized rejuvenation surgery, including facelift, browlift, eyelid lift and skin resurfacing, with a patient-centered focus designed to best correct the specific problem areas identified.
Often, contour-changing procedures such as rhinoplasty, otoplasty and facial implant placement are recommended to achieve better aesthetic balance of the patient's face and enhance features by changing their shape or size. Dr. Beaty also performs liposuction and fat modification of the face and neck when indicated to change soft tissue contours.
When possible, Dr. Beaty uses minimal-incision and endoscopic approaches to minimize recovery time.
He offers non-surgical options for cosmetic improvement of the face including Botox, injectable fillers, and non-ablative laser treatment. Rhinoplasty and revision rhinoplasty are performed with attention to maximal improvement in both appearance and function.
Read What Our Patients Are Saying!
"I could not be happier with the result of my facelift that Dr. Beaty performed. It is perfect and looks so natural.  There was very little swelling, so I was able to go to work the next week.  Also, he and his staff are so friendly and accommodating.  As a 60 year-old female who is very particular, for me to say this about him is saying something. If you want to look 10+ years younger without looking pulled, he's your doctor. "  Eva, google review
Click here to read more reviews.
Mark M. Beaty, Double-Board Certified Facial Plastic Surgeon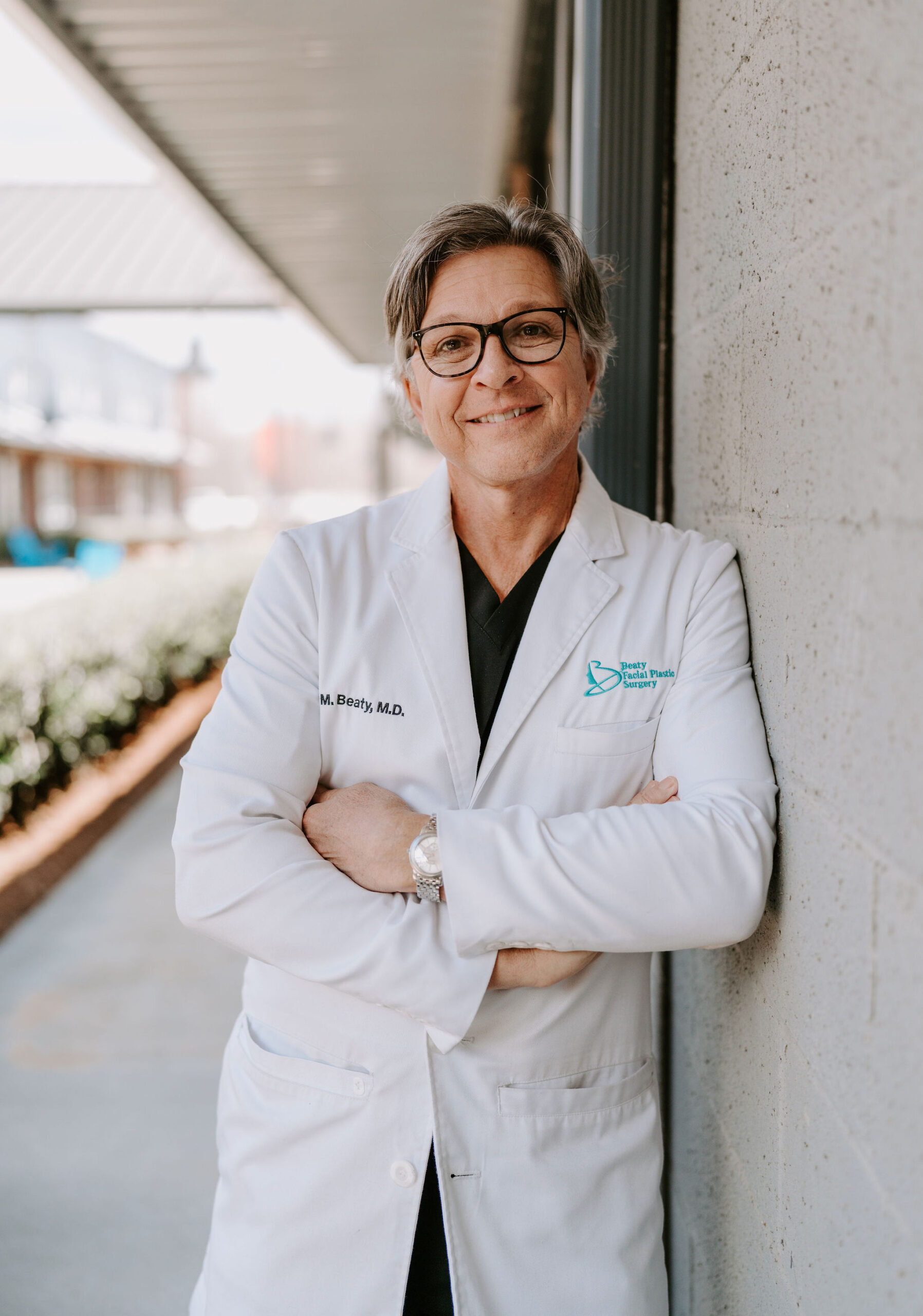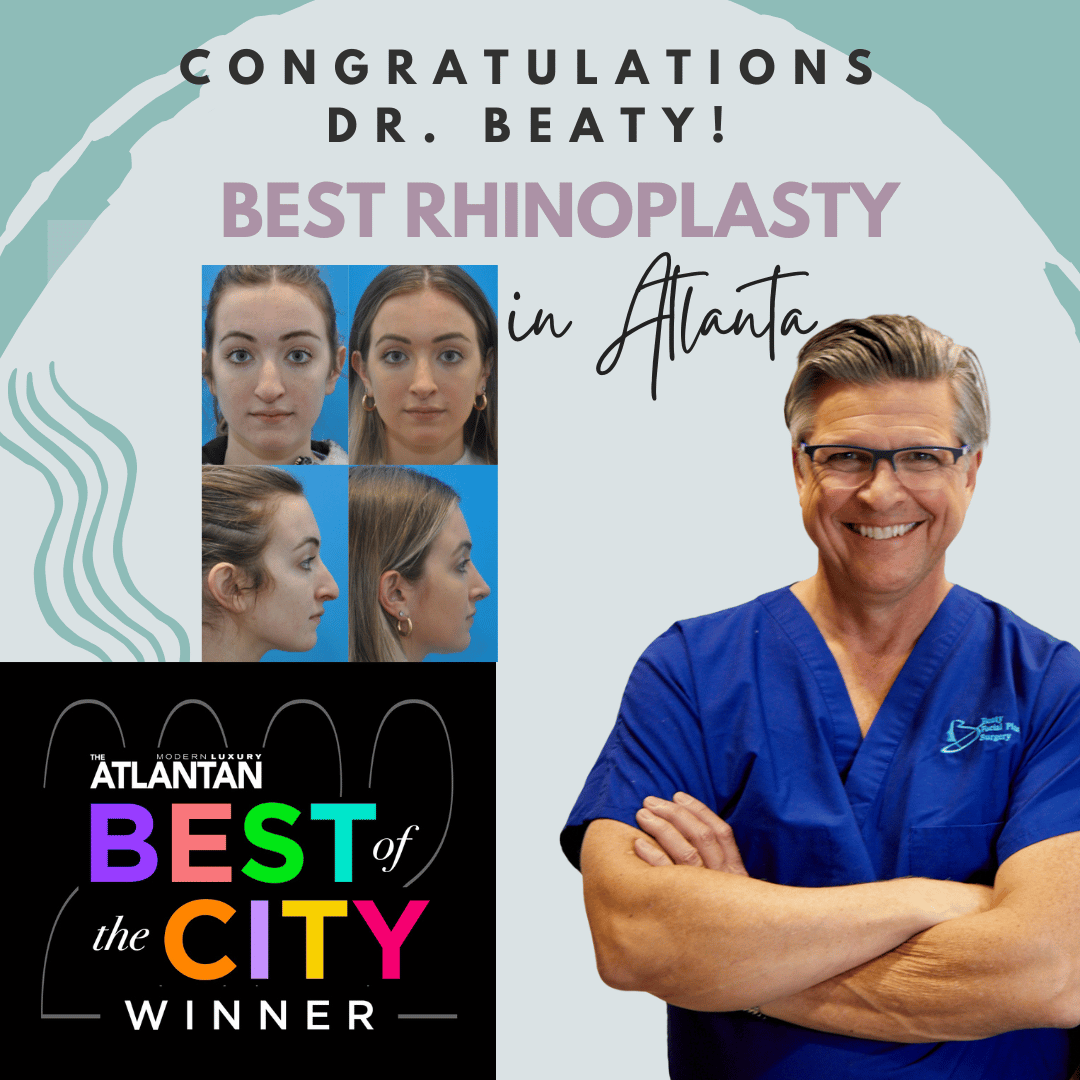 Dr. Mark Beaty is a double board-certified facial plastic surgeon specializing in cosmetic and reconstructive surgery of the face and neck, non-surgical face and body contouring, and wellness medicine including skin care. In private practice since 1999, Dr. Beaty founded Beaty Facial Plastic Surgery in 2011 to offer the best in individualized cosmetic surgical and non-surgical enhancement for the face and body to the Atlanta community. His practice has grown to incorporate Beaty MD which offers laser services, specialty genetic testing, and wellness medicine including treatment of women's health issues.
Dr. Beaty is an accomplished surgeon widely recognized by his peers for excellence and innovation in both aging face surgery and rhinoplasty. He is a frequently-invited speaker both nationally and internationally at facial plastic surgery and multidisciplinary cosmetic surgery meetings. Of particular note is the presentation and teaching of his trademarked ProLIFT facelift technique which is designed to ensure the best result with the least intervention for each individual patient.
Dr. Beaty has presented his technique, published in the spring 2014 issue of Facial Plastic Surgery Clinics of North America, to colleagues in locations including New York, Barbados, New Orleans, Beaver Creek and Las Vegas. Dr. Beaty also appears regularly on expert panels in rhinoplasty, aging face surgery, and non-surgical aesthetic enhancement.
Dr. Beaty began private practice in 1999 at Milton Hall Surgical Associates and developed a patient following including patients from the Atlanta area, Southeast region, and ultimately overseas. His patients include other physicians, entertainers, and professional athletes as well as a dedicated following of Atlanta residents seeking aesthetic enhancement focusing on natural results and an individualized touch.
Dr. Beaty believes his patients deserve the best in all aspects of their aesthetic treatment experience and with his highly trained staff offers a comfortable and personable atmosphere at locations in both Midtown Atlanta and Alpharetta. Dr. Beaty's commitment to excellence and advancement of surgical technique is reflected by his election to the American Board of Facial Plastic and Reconstructive Surgery, the certifying body for all facial plastic surgeons in the US, and numerous appointed positions in the American Academy of Facial Plastic Surgery.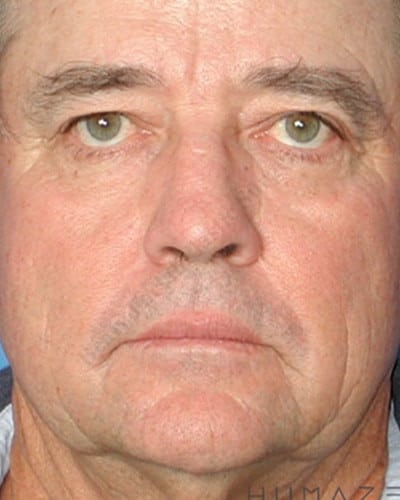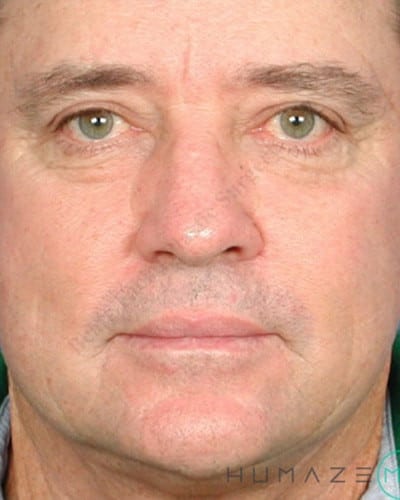 Look no further! Dr. Beaty is a master. He beautifully sculpted my lower face, neck and eyelids so I look natural and refreshed. His staff treated me with kindness, respect and professionalism throughout the entire process. Everything about this practice is top notch! - LH
Dr. Beaty began his medical training at the University of Kentucky College of Medicine, where he graduated with highest honors and received the D. Kay Clawson award for outstanding academic and leadership contributions to the institution. He went on to complete residency training and serve as Chief Resident at the University of Iowa Department of Otolaryngology, widely recognized as the leading program in the country. Following residency, Dr. Beaty pursued fellowship training in Facial Plastic Surgery at Emory University affiliated Buckhead Facial Plastic Surgery with Dr. Wallace K. Dyer.
During this fellowship, covering all aspects of cosmetic facial surgery, Dr. Beaty authored two peer-reviewed journal articles and served as clinical instructor in facial plastic surgery to Emory University residents. He was awarded the Sir Harold Delf Gilles award from the American Academy of Facial Plastic Surgery for his research evaluating the effects of various rhinoplasty techniques on the stability of nasal architecture.
In addition to the above-mentioned work, Dr. Beaty is widely published in the facial plastic surgery and head and neck surgery literature with several of his works regularly cited by colleagues. These include his description of the ProLIFT technique in Clinics in Facial Plastic Surgery and a chapter on facelift technique in Dr. Richard Gentile's 2011 book, Neck Rejuvenation.
Dr. Beaty Participates in studies of Non-Surgical Enhancements
Dr. Beaty has been an active participant in the development of several technologies for non-surgical enhancement of the face and body. He has served as a member of the development group for Ulthera and participated in developmental studies for Juvederm, Profound, CoolTone, and IV Infusion technologies. He is currently a speaker for Allergan, Syneron-Candela, Rohrer Aesthetics, and Merz, educating peers about their technologies in the US and Europe. Beaty Facial Plastic Surgery also serves as a physician training site for CoolSculpting, Profound and Ulthera enabling physician colleagues to have direct observational and hands-on experience with the latest techniques.
Dr. Beaty lives in Atlanta with his wife, Laura M Beaty, MD, and daughter Ava. The Beatys are active in the community supporting organizations including Besharat Arts Foundation, Face to Face Domestic Violence program, Cool Girls, Planned Parenthood, and several local arts organizations. When not at work Dr. Beaty enjoys snow and water skiing, golf, boating, playing guitar and occasionally sneaking out to ride a motorcycle.
To inquire about speaking engagements please contact (770) 273-0037.
Schedule a Consultation Today!
Do not hesitate to book a consultation with Dr. Beaty. Call (770) 273-0037 today, or submit an online contact form and our office will get back to you. Our physicians and staff look forward to serving your needs!
American Board of Facial Plastic and Reconstructive Surgery
American Academy of Facial Plastic and Reconstructive Surgery