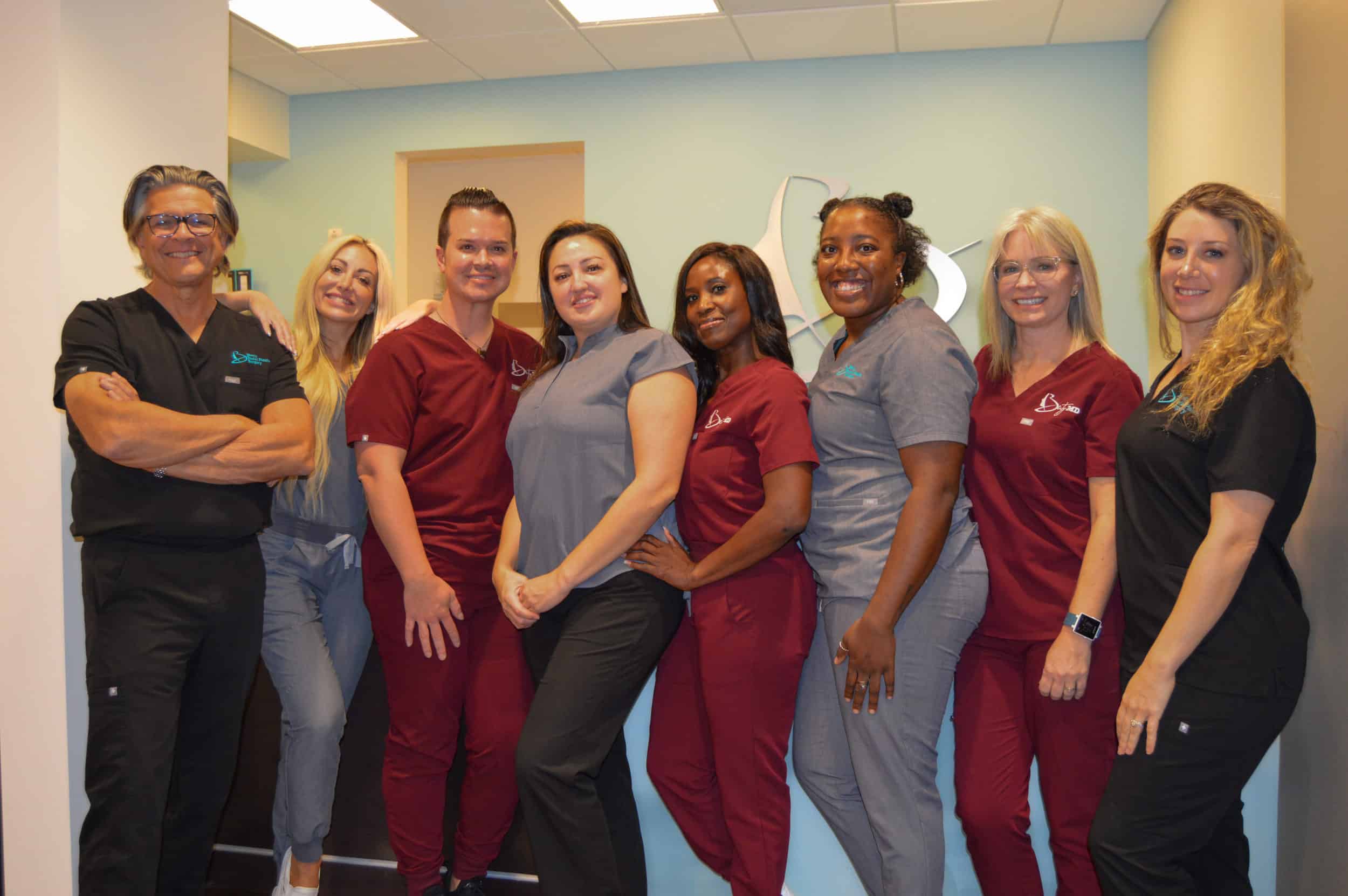 View patient testimonials from top plastic surgeons Dr. Mark Beaty and Dr. Celeste Nagy, along with the team at Beaty Facial Plastic Surgery in metro Atlanta. Individual results may vary!
We appreciate and value all feedback on our services. See what people are saying about us:
Beaty Facial Plastic Surgery is rated 5 out of 5.0 based on 43 ratings.
Dr. Nagy and her staff are absolutely amazing. They make me feel like I'm family, and like I'm the only patient in the building. She has tremendously improved the areas of concern that I had on my face. Very thankful that I found her! 🙂
Look no further! Dr. Beaty is a master. He beautifully sculpted my lower face, neck and eyelids so I look natural and refreshed. His staff treated me with kindness, respect and professionalism throughout the entire process. Everything about this practice is top notch!
Dr. Celeste Nagy performed a septoplasty and turbinate reduction surgery for me to correct a long-time deviated septum after a very thorough consultation. She underpromised and definitely over-delivered. I now have restored breathing in both nostrils thanks to her care and she definitely went the extra mile to make the insurance and billing process understandable and pain-free. I was able to focus on recovering instead of battling with my insurer. In summary, Dr. Nagy is everything you would want in a healthcare provider - kind, accessible, and focused entirely on the patient.
Dr Beaty is a skilled surgeon who recommended the perfect solutions to my excess fullness of neck and face and various signs of aging. Natural results. Kind and knowledgeable doctor w/excellent staff and office. I also highly recommend the overnight post surgery accommodations.
Dr Nagy is incredible. She is an extraordinary intelligent Doctor with human values. It's rare to find a doctor that combines such personal touches and care for a patient past the procedure. Dr.Nagy is sensible, kind, has a very honest approach and involuntarily indulges in outcome concerns of her patients. I strongly recommended Dr Nagy. I feel very fortunate to have found her!
Gary is amazing. I regularly get botox with him and he always treats me amazing. Have gotten many compliments on my skin and is all thanks to Gary. Amazing staff.
Dr.Beaty is one of the most genuine people Ive met in the medical aesthetics field. Not only is he incredibly qualified but he just makes you feel so at ease at every step in the surgical process. Hands down any aesthetic surgery I would have in the future I would trust to him and no one else!
Gary Washington is absolutely phenomenal! Gary touches and goes in depth on every need/question and never makes you feel rushed. I am thankful I picked Beaty for my CO2 laser resurfacing and have truly loved the experience from the beginning! Thank you to Gary, Dr. Nagy and team! Highly professional and personal.
I go to Gary Washington and he is the best ever! My first time I got filler at another place and it was so intense and I was so scared to get anything done again but I've been getting lip flips with Gary and they are SO NATURAL but very pretty and a quarter of the price!
Dr. Nagy and her team were tremendous in a rhinoplasty procedure recently done for my daughter, who is a minor. The communication and genuine care that they provided removed all the anxiety leading to the surgery. We had a great experience, my daughter had a quick recovery and is super pleased with her results so far.