BOTOX® is an FDA-approved Neurotoxin that is used clinically to treat fine lines and wrinkles.
BOTOX® accomplishes this by blocking the nerve impulses that cause muscle movement. Skin naturally becomes less elastic over time, causing repeated frowning to result in the lines you see. A reduction in muscle contractions leads to a reduction in frown lines.
BOTOX® Cosmetic is an injectable treatment that temporarily paralyzes muscles to prevent lines and wrinkles caused by muscle contraction. BOTOX® can be used in multiple areas of the face, and may also be used to treat medical problems such as excessive sweating, jaw pain, and even migraines.
Am I a good candidate For Botox® Injections?
BOTOX® is approved for anyone between the ages of 18 and 65. It is ideal for those seeking a cost-effective, quick treatment to achieve a rejuvenated look. BOTOX® treats the following areas:
Forehead creases
Frown lines between your eyebrows
Crow's feet (wrinkles around your eyes)
Are Botox® Injections painful?
The discomfort of receiving the injections is equivalent to that of a bug bite. Dr. Beaty will first apply a topical numbing cream to your problem areas. Then he administers a few injections into the corresponding muscles. BOTOX® is a quick, minimally invasive treatment requiring no downtime.
What are the benefits of choosing Botox for removing my wrinkles?
BOTOX® has been such a phenomenon because it erases wrinkles without a minute of downtime or any surgery. Before BOTOX® came along, the only way to address these signs of aging on the upper third of the face was with a brow lift or maybe eyelid surgery, or both. With BOTOX®, the wrinkles are erased or thoroughly diminished, and your session took just 15 minutes or so. Plus, there is no danger of any complications with surgery. BOTOX® does truly work miracles without really any downside.
How often do I need Botox Injections?
The duration of your results from Dr. Beaty's BOTOX® injections can vary somewhat due to the person's individual metabolism. Generally, patients can expect BOTOX® to erase their crow's feet, 11s, and forehead lines for from 4 to 6 months. At that point, the body will absorb the now-inert BOTOX® and the muscles it has been keeping relaxed will start contracting again and the wrinkles will return. At that point, it's time to come see Dr. Beaty for another BOTOX® injection session to maintain your results.
Where should I receive injections?
Dr. Beaty and Dr. Nagy will help determine the appropriate areas for your injections. During your appointment, he will ask for your opinion and then offer recommendations based on the problem areas you mentioned. BOTOX® is suitable for the forehead, glabella (between your eyebrows), and lateral orbits (besides your eyes). For patients seeking correction of other areas of the face, we recommend checking out our other injectables.
How long does a Botox session take?
As board-certified plastic surgeons, Dr. Beaty and Dr. Nagy have extensive knowledge of facial anatomy and experience with BOTOX®. That's important because if BOTOX® is injected into the wrong muscle it can lead to problems such as a drooping eyelid. These sessions take just about 15 minutes, and you can go right back to work or your normal activities immediately afterward.
What facial areas can be treated with Botox?
BOTOX® was initially approved by the FDA in 2002 for the treatment of frown lines (the 11s) between the eyebrows and for forehead lines. Although it had been used off-label for crow's feet for years, the FDA officially added approval for treating crow's feet (the lines at the outside of the eyes) in 2013.
Some patients can have some success with BOTOX® when treating neck banding, but this is an off-label use.
Results After Botox® Cosmetic*
Expect to see results within a couple of days after your treatment. Results may improve for up to a week and will last for up to four months.* Ideally, patients should receive BOTOX® every three to four months initially. Have you ever broken a bone? If so, you remember what it was like to have the cast removed and see that the muscles had atrophied. By temporarily suspending the movement in the areas where the fine lines and wrinkles are present, we will begin to see a natural decrease due to lack of movement.
How long will it be before I see my results from Botox?
As mentioned above, BOTOX® works by stopping muscle contractions that form wrinkles on the surface skin above them. Once injected, BOTOX® doesn't immediately stop the contractions and erase the wrinkles. It takes about 4 days for the botulinum toxin to block the nerve messages in the injected muscle. Your results will fully show themselves at that point.
What is the difference between Botox and Jeuveau?
Jeuveau™ is the newest addition to the neuromodulator offerings, approved by the FDA on February 1, 2019. Jeuveau™ and BOTOX® are basically the same. Both are made from the botulinum toxin type A. Both work by blocking the nerve messages sent from a muscle to the brain, keeping the muscle relaxed.
The only real difference between these two neurotoxins is the price. Jeuveau™ has been initially priced from 20 to 30 percent lower than the price of BOTOX®. Whether that price difference is a long-term thing or not is anyone's guess.
What is the difference between Botox and Dermal Fillers?
Patients can sometimes lump BOTOX® in with dermal fillers such as Juvéderm®, but they really are night and day different. BOTOX® is categorized as a neuromodulator. It works only on wrinkles that form on the surface skin due to muscle contractions beneath. These are known as "dynamic" wrinkles and they form on the expressive upper third of the face when we make numerous typical expressions such as frowning or showing surprise. If you make a frown or squint, you can feel the muscles around your eyes, brows, and forehead all engage. BOTOX® blocks the nerve messages sent from the muscles to the brain, so the muscles stay relaxed and the wrinkles that form with the contractions are erased.
Dermal fillers such as Juvederm® are true to their name: they are injected and generally fill in space under a wrinkle, crease, or area of volume loss. This pushes the skin back upward and returns volume. These wrinkles and areas of volume loss occur on the mid-face down through the mouth area.
They are called "static" wrinkles, and they are due to sun damage, declining collagen production, personal habits such as smoking, environmental factors, and other issues. Static wrinkles have nothing to do with muscle contractions, and they tend to show themselves at all times.
BOTOX® has no effect on static wrinkles, and dermal fillers have no effect on dynamic wrinkles.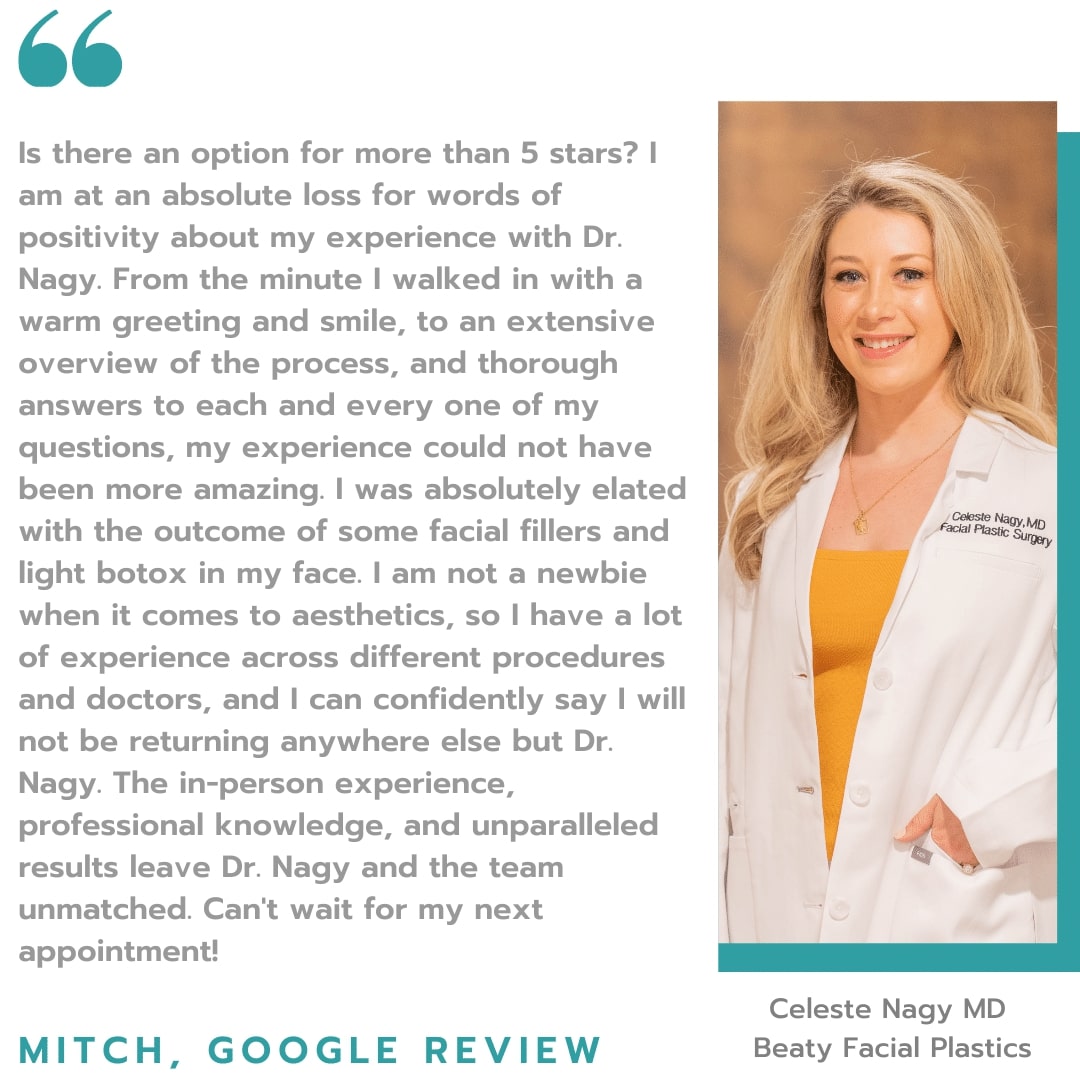 Who should not have Botox?
Ever since its cosmetic approval in 2002, every year BOTOX® injections have been the world's most popular cosmetic procedure, surgical or non-surgical. BOTOX® has proven to be very safe and effective, and it has a loyal following of patients who swear by its wrinkle-erasing prowess.
BOTOX® cannot be given to women who are pregnant, breastfeeding, or have a neurological disease. Also, in addition to the botulinum toxin type A, BOTOX contains some additional proteins in its formula. In rare cases, a patient may have a reaction to these proteins.
The real question of who wouldn't be right for BOTOX® is if they're looking to treat static wrinkles on the mid to lower face. BOTOX® only works on dynamic wrinkles on the upper third of the face. Static wrinkles need a dermal filler.
Are there any side effects after Botox® Treatment?
Side effects of BOTOX® Cosmetic, if any, are usually mild and temporary. Possible side effects include
Pain or tenderness at the injection site
Swelling or inflammation
Redness
Bleeding or bruising
You may resume all normal activities immediately after treatment. BOTOX® injections can even be administered on your lunch break!
*Results not guaranteed and may vary from person to person
Read what our patients are saying!
" AS A FORMER EMPLOYEE OF THE PRACTICE, I GAINED INSIGHT INTO THE BEAUTIFUL VISION OF DR. BEATY AND HIS STAFF. THEY ARE GUIDED BY PURE MOTIVES, SEEKING TO IMPROVE CONFIDENCE THROUGH AESTHETIC ENHANCEMENT. I'VE EXPERIENCED PHENOMENAL RESULTS FROM BOTOX AND COOLSCULPTING. I WILL ALWAYS RETURN TO BEATY FACIAL PLASTIC SURGERY FOR SERVICES. "
Click here to read more reviews.
Our providers specialize in non-surgical procedures, facial plastic surgery options and more.
If you would like to learn more about our services, please contact us to speak with one of our experts.