WHAT IS HAIRLINE LOWERING OR SCALP ADVANCEMENT?
For individuals with long foreheads or "five finger forehead", then hairline lowering and scalp advancement may be the right procedure for those that desire to have a lower hairline. Hairline lowering can be performed on women or men. An incision is made in front of the hairline and can be tailored depending on the patient's desires. The scalp is advanced forward in order to reduce the size of the forehead and bring the hairline down. Dr. Nagy will tailor the incision depending on the desired hairline shape.
WHAT IS THE RECOVERY FOR HAIRLINE LOWERING?
The surgery is performed under either IV sedation or general anesthesia depending on the patient's desires. Sutures and clips remain in place for 7-10 days. Patients can wash their hair 48 hours after the procedure and are provided with meticulous care instructions. The scar is pink in color for the first few weeks, but make up can be worn over it after sutures are removed.
There can be "shock loss" of the hair immediately after the surgery, however, this always     recovers within a few weeks. Additionally, Dr. Nagy will often inject PRP or exosomes at the time of surgery to improve scar outcomes. Additional scar care with microneedling may be performed at 6-8 weeks after surgery.
Dr. Nagy is talented, tuned in to the latest and greatest techniques, and she truly cares for her patients. Best of all, she'll have you looking like the best version of yourself!
- Melissa | Google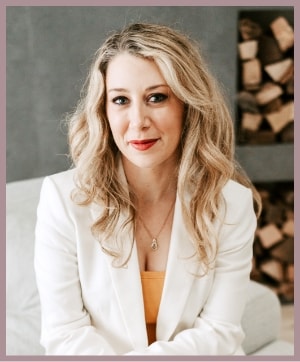 CAN HAIRLINE LOWERING BE COMBINED WITH OTHER PROCEDURES?
Hairline lowering can be a stand alone procedure or combined with almost any other facial rejuvenation procedure including (but not limited to):
Brow lifts
Blepharoplasty
Brow bone reduction or augmentation
Sometimes, a small amount of hair transplanting has to be done in the temple regions in a second stage to fully change the shape of the hairline. However, doing hairline lowering first will reduce the number of grafts needed and decrease the cost of hair transplants overall.