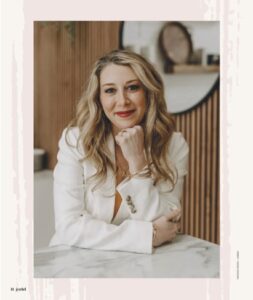 Beaty Facial Plastic Surgery's very own Dr. Celeste Nagy was featured in Jezebel Magazine for their June/July 2023 issue! In the article, Insider Secrets and Expert Tips: Atlanta's Top Healthcare Professionals Share Their Knowledge, Dr. Nagy offers advice on effective skin care products and anti-aging treatments.
As a board-certified facial plastic surgeon, Dr. Nagy has helped countless patients achieve their aesthetic goals using a variety of advanced surgical and non-surgical treatment options. However, she also encourages patients to focus on "prejuvenation" techniques—preventative steps that they can take to maintain healthier, younger-looking skin over the long-term. One piece of advice she offers is to commit to a daily skin care routine. According to Dr. Nagy, "It doesn't have to be complicated, but consistency is key!"
Interested in learning more about preventative skin care and other prejuvenation treatments? Explore Dr. Nagy's other tips in her Jezebel feature, and contact Beaty Facial Plastic Surgery today to schedule a consultation.