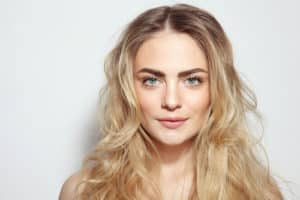 A well-established skin care and an aesthetic treatment routine can significantly impact keeping the youthful and radiant look you want. However, developing a plan that works best for you can be overwhelming with so many options available. One option that is a great way to get as close to a "reset" for your skin as possible is laser skin resurfacing.
During an in-office treatment, an FDA-approved device emits laser energy at a specific wavelength onto the skin's surface. The laser energy interacts with the water molecules in the skin, as well as irregularities in pigment or structures.
The laser energy can help even out areas of differing pigmentation, but it also helps promote elastin and collagen below your skin, creating a tighter and more toned appearance. Depending on the area that will be treated, most laser skin resurfacing treatment sessions can be completed in less than an hour.
At Beaty Facial Plastic Surgery, your team will select either a CO2 laser or the Erbium YAG laser device that best matches your skin tone, skin type, and desired aesthetic look. While there are some differences in how they work, the process used during the treatment and the recovery after, are very similar.
During the procedure, your doctor will use a cooling and gentle numbing ointment to soothe the skin and reduce any discomfort that might occur. Generally, most patients report only mild discomfort and can get through their treatment with nothing more than over-the-counter pain medication.
After the treatment, a cooling and healing cream is applied to the treated areas. There may be some redness and tenderness over the next 3 to 10 days as your skin heals, but this will quickly subside over time.
Don't let the fear of a painful treatment or a lot of downtime keep you from achieving your aesthetic goals. Call Beaty Facial Plastic Surgery in Alpharetta or Atlanta, GA, at 770-273-0026, or visit www.beatymd.com, to schedule a consultation and see if laser skin resurfacing is right for you.