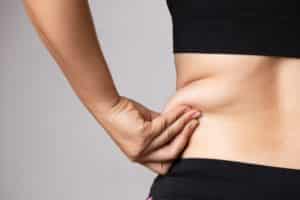 Of all the various treatment options for the reduction of body fat, perhaps none is as non-invasive, easy, or longer-lasting as Coolsculpting. Using a process called cryolipolysis, Coolsculpting freezes fat cells in the targets area, causing them to die. Your body naturally takes care of the rest and the dead fat cells are eliminated from your body.
Despite the simple and easy procedure, many patients report long-lasting results from just two treatments. The team at the Body Shop at Beaty MD will use advanced technology and procedures to assess the areas of concern with a 360-degree view, ensuring the changes are proportional and look great.
Each Coolsculpting treatment can be completed in less than an hour during an office visit. There are virtually no recovery restrictions. Since there are no incisions or injections, there are no activity restrictions following each treatment.
Coolsculpting is a safe and proven treatment option. Since the treatments require no anesthesia, incisions, or stitches, there is no recovery or risk associated with those. Coolsculpting has been used successfully for many years to remove targeted fat layers in the body. The treatments are very effective. Most patients will see up to a 25% reduction in the thickness of targeted fat layers after each treatment. This usually can be seen within a month following the procedure.
Although Coolsculpting is very effective at removing body fat, you may need to pair it with another treatment method to achieve the best results. Since Coolsculpting is completely non-invasive and does not use any medications or injections, there is little to no risk of negative interaction with other treatment methods.
If you have stubborn body fat that does not seem to go away, contact Beaty Facial Plastic Surgery in Alpharetta, GA, at 770-753-0053 or visit www.beatymd.com to schedule a consultation today. Beaty Facial Plastic Surgery and their team of experts will work with you to develop a treatment plan that provides the longest-lasting results, using safe and easy treatment methods that fit into your schedule.