WHAT IS FACIAL FEMINIZATION SURGERY?
Facial feminization surgery (FFS) encompasses a broad range of procedures to alter typically masculine facial features to bring them closer in shape, size, and aesthetics to typically feminine facial features.
These surgeries can reduce the size of the forehead and shape of the brow bone, alter and refine the nose, make the lips fuller and the cheeks rounder, decrease the size of the chin, contour the jawline, and shave the Adam's apple, among various other effects.
WHAT IS REQUIRED TO BE A GOOD CANDIDATE FOR FFS?
Good candidates for facial feminization simply want a masculine feature or features about their face to soften and become more feminine. Patients can be cis-gendered women that want more feminine features or transwomen. These are individualized procedures unique to each person, as are the criteria for who would be a good candidate.
The most important aspect about candidacy is that the patient wants facial feminization for themselves, not for a partner, spouse, or friend, and certainly not to fit into some sort of societal ideal.
You could be a good candidate for facial feminization if:
You have masculine features (high hairline, prominent brow bone, more rectangular jaw, etc) and desire more feminine facial features
You are of the age to make consent
You have a positive outlook with realistic expectations
During your consultation, Dr. Nagy and you will discuss all the aspects of the procedure or procedures you're seeking. Your session should provide answers to any questions you have, preparing you to move forward with your plans.
WHAT ARE SOME OF THE COMMON FACIAL FEMINIZATION PROCEDURES?
These are the most common surgeries and treatments Dr. Nagy may perform for facial feminization:
Hairline lowering or scalp advancement
Forehead and brow bone shaping or reduction
Brow lift
Rhinoplasty
Cheek enhancement with implants or fat grafting
Earlobe reduction
Lip lift
Lip augmentation
Chin recontouring or genioplasty
Jaw contouring or V-line Surgery
Adam's Apple reduction (chondrolarynogplasty)
Facelifts
Eyelid lifts
Ethno-specific facial feminization
HOW LONG DOES THE FFS PROCESS AND RECOVERY TAKE?
There isn't a set menu of procedures and treatments with our facial feminization process. One patient may want to focus on the nose and cheek areas. Another may want to focus on the chin, jaw, and Adam's apple. Yet another may seek to address the entire face.
Time frames for these three patients would all vary.
When you come in for your consultation with Dr. Nagy, she'll get a great idea of the goals you have and what you'd like to achieve with your facial feminization. She'll walk you through the procedures she feels can achieve those goals. At that point, she can give you an idea of how long the process may take.
Recovery after surgery is also based on which combination of procedures you undergo. Doing "full facial feminization" will have a longer recovery period for swelling to resolve. This will be discussed during your consultation. Additionally, some procedures are done in two stages. For example, if your jawline is contoured and made smaller, leading to more skin laxity, then a neck lift may be done 6-12 months after the swelling has resolved to get the most optimal results.
Dr. Nagy is an artist and a doctor! She is just incredible. She uses words we all want to hear like "refreshed." I love her work! She really studies your face in photos with you, deeply discusses all possibilities, and speaks in realism. She will spend a lot of time with you answering any questions you have without issue and she has the most incredible bedside manner. You will feel like you are talking to a friend, not a doctor, which is extremely rare in my opinion. I wish I could give her much more than 5 stars!
- Wendy | Google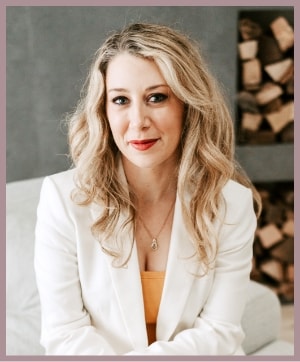 IS FACIAL FEMINIZATION SURGERY COVERED BY INSURANCE FOR TRANSGENDER PATIENTS?
At BFPS, Dr. Nagy is out of network and does not directly accept insurance for surgical costs. However, certain insurance companies will cover the cost of operative time and anesthesia as well as reimburse the patient for gender affirmation surgeries. Our team can work with you to get insurance reimbursement and coverage for OR and anesthesia fees in order to make this as financially feasible as possible.
See what our patients are saying...
"I knew what I was getting into before I first set foot into Dr. Nagy's office. A friend of mine recently had facial work done and her results were excellent, very natural. Prior to coming to Dr. Nagy, I had already undergone facial feminization earlier in the year and consulted with a few surgeons to address the remaining procedures. I cast that net pretty wide and met with some of the leading FFS surgeons in the country. They failed to impress me and set my mind at ease the way Dr. Nagy and the office staff and physicians were able to do. In fact, I'm still dealing with some unfortunate treatment by the office of a very well-known FFS surgeon on the west coast that never went beyond a consultation. Every person I have interacted with in Beaty's group has been phenomenal. I have always been treated with the highest level of respect. Everyone there was always super friendly and caring.

It feels like these things should never be an issue in an office with experience working with transgender individuals, and it feels out of place to mention the terrible experiences I have had elsewhere in a positive review here, but I believe they are worth bringing up so that I can paint the picture of just how much higher Dr. Nagy stands than all others I have tried to work with. With others (some of the supposed best out there), I was consistently dead named and misgendered, given the runaround for months over having deposits refunded, harassed by the staff over the timeliness of my credit card company's actions, the surgeons showing less interest in my goals than pushing expensive procedures on me that they wanted to do. These are very low bars to clear. Yet sadly, most have failed to do so.

Dr. Nagy and everyone in the office casually met these goals with caring and professionalism to spare. Dr. Nagy spoke at length about my goals and made spot-on recommendations during my consultation. Whenever I called the office with questions, she made time to directly speak to me on the phone to get me squared away. Post-op, she made time for my every minor concern and met with me in person (same day) to get me fixed up.

As for the procedures, she performed four: cheek implants, temple implants, lip lift and a small amount of fat grafting. I am currently just shy of one month into recovery. The swelling is down and everything is looking great. The one visible incision for the lip lift is healing wonderfully. Following these procedures, I am happy to say that my level of confidence in presenting as female has gone way up. I finally like who I see in the mirror, and I cannot praise Dr. Nagy enough. <3"

-Anaiah, RealSelf
WHAT MEDICATIONS WILL I NEED TO STOP PRIOR TO FFS?
These are major surgeries with Dr. Nagy. As such, you'll need to stop taking the same medications that we require for any surgery — blood thinners, anti-inflammatory medications, aspirin, and most herbal supplements. All of these can cause excessive bleeding and subsequent bruising.
We'll discuss any other medications you're taking, such as hormones, during your consultation and whether you'll need to adjust them.